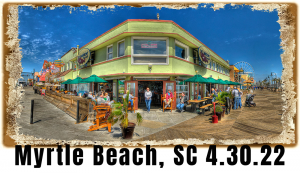 Myrtle Beach Meetup Saturday April 30th, 2022 @ 11am – ???
Oceanfront Bar & Grill located right on the Myrtle Beach Boardwalk at 100 9th Avenue N., Myrtle Beach, SC 29578
Meeting at 11:00am to be sure we get posted up where we want. No reserved seating is available. As far as hotels etc.  Everyone is just figuring out their own accommodations.
Contact Brian Staveley
[email protected]