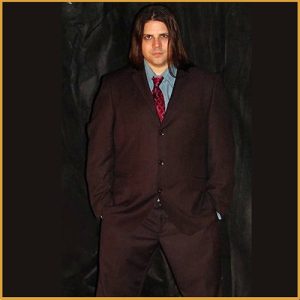 Jason Lindgren is the co-host of the Crrow 777 radio show, a film-maker and musician.  His channel is Secrets of Saturn. Secrets of Saturn can be found on Rokfin and Youtube.
Jason is also an accomplished musician and will be performing original music!
Listen to Cult of Saturn here.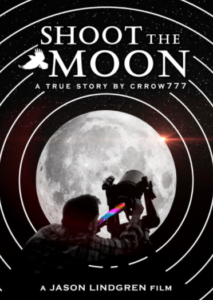 Shoot the Moon is a documentary film by Jason Lindgren about the telescope work of the man known as Crow, or Crrow777.
It includes the first filming of the phenomenon that would come to be called the Lunar Wave, that was first captured in the Fall of 2012. The releasing of this footage catapulted Crrow777 to becoming known all over the world, first for the Lunar Wave, and then the numerous other amazing pieces of objects and astronomical footage that he caught during his four years of continuous filming through his telescopes. The film includes seven different Lunar Waves, a ton of objects in the sky, both during the day and the night, many of which are seen transiting the Moon.
No other film contains so many objects and anomalies that have been shot with high-end optics and telescopes, and is presented with interview segments discussing the work.